Roof Restorations at Pittsford CSD Focus on Energy Efficiency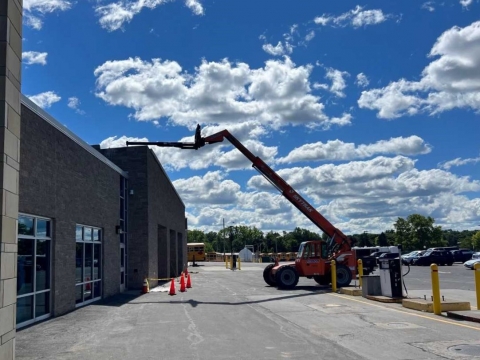 Roof restoration work at Pittsford Central School District will not only keep the weather out, it will also improve energy efficiency. Tremco AlphaGuard was applied to roofs at Mendon High School, Mendon Center Elementary School and the Transportation/Maintenance/Facilities (TMF) over the summer. In addition to improved weather-proofing, the new system's reflective surface will help regulate building temperatures by moderating rooftop temperatures. Read Superintendent Pero's update on the project and its benefits here.
The roof improvements are part of a $6 million capital improvements project approved by voters in May 2021. The project focuses on health/safety, efficiency, and preserving the integrity of the District's facilities. Additional work includes new LED lighting, new emergency generators, HVAC upgrades, and code compliance needs.
---