"Road to 2020" Project Breaks Ground at Gananda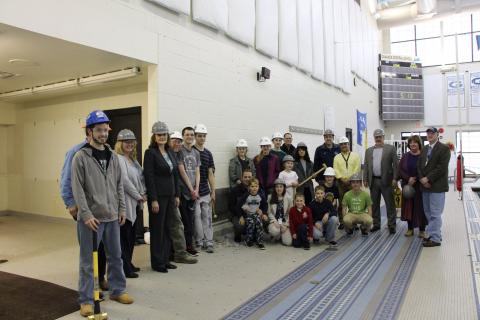 Gananda Central School District held a groundbreaking ceremony on Thursday, March 29, to kick off the first phase of The Road to 2020 Capital Improvement Project. This project includes elementary classroom improvements, safety and security modernization at two school entrances, aquatics center renovations, track resurfacing, and upgrading Gananda's existing soccer and lacrosse field to turf.
The first phase of The Road to 2020 is scheduled to be complete this August.