Presentations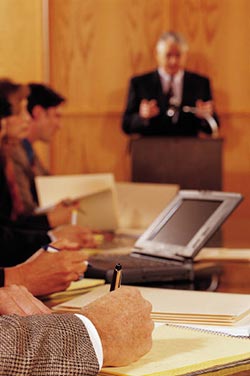 Planning a successful facilities improvement project involves many considerations and complex decisions.
Campus CMG offers a variety of informational presentations for small and large groups.
Whether it's a board meeting or an annual conference, we will gladly meet with you to discuss project planning and delivery methods through a formal presentation and interactive Q&A session.
Our presentations have been well-received by school districts and education associations, including NYSSBA, NYSCOSS and NYSASBO.
To request a meeting or learn more, please contact us at (585) 545-6567.