Campus Construction Management Group Inc. names Mark Esposito as President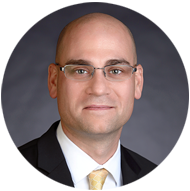 Campus Construction Management Group Inc. (Campus) announces that Mark Esposito has been promoted as the firm's new President effective January 1, 2021.  
Mr. Esposito, who has been with Campus for 20 years, was selected to fill the top leadership position as part of the firm's succession plan to replace Thomas Sexton upon his retirement. Mr. Sexton served as President from the firm's incorporation as an employee-owned ESOP company in 2008 through December 31, 2020.
Prior to his promotion, Mr. Esposito served as Vice President, leading the firm's construction management projects in the Greater Rochester and Finger Lakes regions. During his 20 years with the company, Mr. Esposito has managed more than $1 billion in capital improvement projects for public schools across New York State. He has advanced through numerous roles while increasing his experience and responsibilities, beginning as an intern and moving up through project management and executive leadership positions. As President, Mr. Esposito will lead the firm in communicating and implementing the company's mission, driving business development and long-term growth goals, and providing overall company direction.
"Our leadership team has been working on this succession plan over the past 2+ years to ensure a seamless transition," said Sexton. "Mark's 20 years with our company has led him to become an exceptional leader, earning him high esteem among our clients, business partners, and staff alike. He has been a key player in upholding our values, cultivating our relationships, and leading our growth. Without a doubt, he has earned his new role, and the success that is sure to come with it." Through 2021, Mr. Sexton will continue to serve Campus in a more limited capacity as a member of its Board of Directors.